Stanley Armour Dunham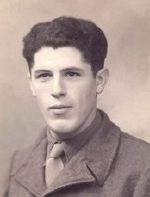 Personal and Family Information
Stanley was born on 23 Mar 1918 in Wichita, Sedgwick, Kansas, USA, the son of Ralph Waldo Emerson Dunham Sr. and Ruth Lucille Armour.
He died on 8 Feb 1992 in Honolulu, Honolulu, Hawaii, USA.
His wife was Madelyn Lee Payne, who he married on 5 MAY 1940 in Kansas, USA. Their only known child was Stanley Ann (1942-1995).
Pedigree Chart (3 generations)
+
+
+
+
+
+
+
Events
Event
Date
Details
Source
Multimedia
Notes
Birth
23 MAR 1918

| | |
| --- | --- |
| Place: | Wichita, Sedgwick, Kansas, USA |

Death
8 FEB 1992

| | |
| --- | --- |
| Place: | Honolulu, Honolulu, Hawaii, USA |
| Age: | 73 |
| Cause: | prostate cancer |

Census
1930

| | |
| --- | --- |
| Place: | El Dorado, Butler, Kansas, USA |

Burial
1992

| | |
| --- | --- |
| Place: | Honolulu, Hawaii, USA |
| Address: | Punchbowl National Cemetery Honolulu, Hawaii USA |
Multimedia
Sources